Die Patriots gewinnen 48:10 über die Bills!!!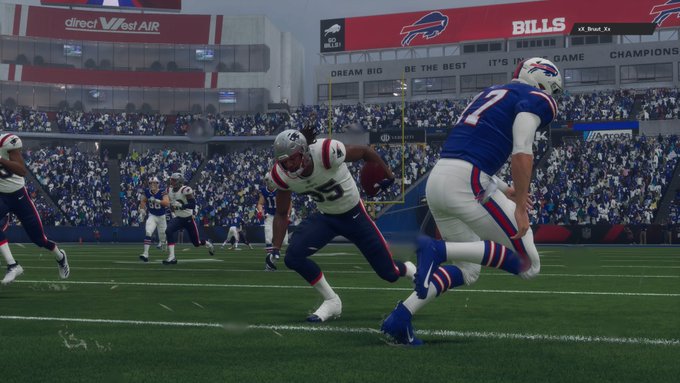 Die Patriots wieder sehr dominant, sowohl offensiv als defensiv unterwegs.
QB Garoppolo mit einem erneut sehr guten spiel: 141.0 rating, 197yds, 3TDs, 14/20comp & 9.9avg!
Die Bälle kamen sehr verteilt auf die Receiver, Nesa hat aufjedenfall alles richtig gemacht um Asiasi in schach zuhalten
(3rec, 41yds & 1TD)
Im Running game durften White & Burkhead ein TD verzeichnen.
In der Defense war Rookie SS Dugger eine shotdown macht mit 3INTs und 1TD und wurde zum AFC defensiv player of the week gewählt!
Die Bills konnten mit Allen neben den 4INts ihren TE Knox zum TD finden, ansonsten durfte Haushka ein FG schießen, ihre defense hielt die Patriots yards mäßig weit hinten (354yards allowed).
Danke an Nesa für das faire spiel.
---
Befugnisse in diesem Forum
Sie können in diesem Forum
nicht
antworten