Die
Browns
zu Besuch in
Arlington Texas
, um ihre Siegesserie auch hier gegen die 0-3 stehenden
Dallas Cowboys
weiter auszubauen.
Der zweite
NFC East
Gegner in Folge, nachdem man den MOL-SuperBowl Sieger von Season XI Coach
KingSize97
und sein
Washington Football Team
überzeugend besiegen konnte.
Beide Teams mit jungen und talentierten Quarterbacks und exceptional Pass-Catcher, so wie Running Backs.
Ein Star beschmücktes Team auf beiden Seiten mit Namen wie
Nick Chubb
,
Kareem Hunt
,
Odell Beckham Jr.
bei den
Browns
und
Amari Cooper
,
"Zeke" Elliott
,
Dak Prescott
auf der anderen Seite.
Man darf sich auf ein Offensiv-Spektakel freuen.
Und genau das war was die Fans in "
Jerry World
" zu sehen bekamen.
Ein antasten gab es nämlich nicht.
Das Running-Game für beide Teams schwer zu stoppen.
N.Chubb
und
K.Hunt
aber auch
E.Elliott
rannten so genannte "
Circles
" um die Defender. So eine Starke Performance, dass diese schon "
Video-Game Numbers
" ähnelten.
Die beiden QBs gaben alles und führten ihr Team bemerkenswert an. Am Ende entschied
Dak Prescotts
Pick-Six
, der vom
Defensive Player of the Match
, dem
2nd-Year
CB von
LSU
Greedy Williams
, für 6 Punkte in die Endzone gebracht wurde und die Gäste somit den Deckel zu machen konnten.
---->
Endergebnis
:
49:38
für die Gäste aus Ohio.
Aber auch eine wirklich überragende Leistung der Cowboys. Wieso diese trotzdem nach 4 Wochen ohne Sieg da stehen, kann man nicht verstehen. Ein faires und starkes Match von Coach Vindows. Man sollte die Cowboys noch nicht abschreiben.
Stats :
QB
B.Mayfield
365 yrds /  3 TD / 1 Int
D.Prescott
281 yrds / 2 TD / 3 Int
RB
N.Chubb
198 rush / 93 rec / 3 TD
K.Hunt
64 rush / 30 rec / 1 TD
E.Elliott
177 rush/ 29 rec / 3 TDWR/TE
O. Beckham Jr.
5 rec / 110 yrds / 2 TD
A. Hooper
3 rec /   87 yrds

C. Lamb
6 rec / 108 yrds / 1 TD
M. Gallup
4 rec /   51 yrds
------------------------------------------------------------------------------------------------------------------
DB
G. Williams
2 Int / 1 TD
D. Ward
1 Int / 1 PDef / 6 tkl
H. Clinton-Dix
3 PDef / 5 tkl
C. Awuzie
1 IntDE
M. Garrett
1 sck / 1 PDef
O. Vernon
1 sck
R. Gregory
2 sck / 1 FF
D. Lawrence
1 sck / 1 FF
D. Poe
1 sck
LB
S.Lee
2 tkl / 1 TD
J.Smith
4 tkl / 1 FF
Man of the Match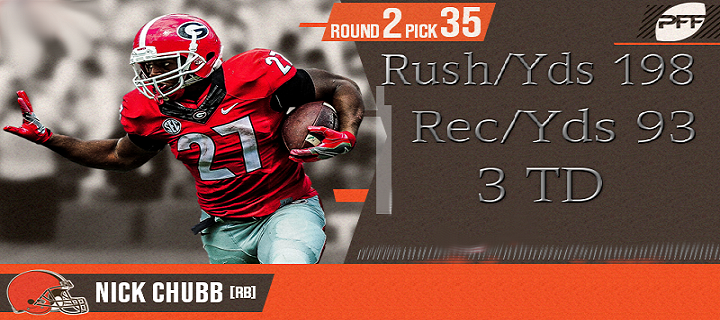 Zuletzt von reggiebush15 am Di Okt 13, 2020 11:45 am bearbeitet; insgesamt 1-mal bearbeitet

reggiebush15

Pro Bowler





Anzahl der Beiträge

: 503


Anmeldedatum

: 13.08.18


Ort

: Frankfurt am Main



weddy82, Vindows2608 und Leitwelpe mögen diesen Beitrag
Glückwunsch und weiterhin alles Gute für die Saison

Vindows2608

Pro Bowler





Anzahl der Beiträge

: 142


Anmeldedatum

: 07.04.20



Browns sind am marschieren

Chr1sView

Pro Bowler





Anzahl der Beiträge

: 473


Anmeldedatum

: 28.12.15




Weezle

Pro Bowler





Anzahl der Beiträge

: 110


Anmeldedatum

: 23.12.15


Alter

: 58


Ort

: Düsseldorf



---
Befugnisse in diesem Forum
Sie können in diesem Forum
nicht
antworten