Die Los Angeles Chargers empfangen vor heimischer Kulisse die Steelers aus Pittsburgh.
Auf dem Papier sind die Bolts zwar klarer Favorit, doch im Football ist alles möglich.
Vorallem ist Veteran QB Ben Roethlisberger immer für ein Sieg zu haben.
Interessant wird das Duell beider Franchise QBs sein, die sich langsam aber sicher ihrem Karriereende nähern.
Das Spiel war anfangs noch ausgeglichen mit turnover auf beiden Seiten. Beide defenses standen sehr gut und waren vorallem erfolgreich beim unterbinden des running games.
Doch im Laufe des Matches spielte die Defense der Chargers immer besser und machte Big Ben das Leben schwer.
Melvin Gordon III konnte wieder eine Glanzleistung vorweisen.
Durch 2 +70 yard rush TDs ließ er die Fans nicht mehr aus dem Staunen kommen.
Mit 165 rushing yards und 4 TDs führt er weiterhin alle running backs an.
Auf jedenfall eine Man of The Match Leistung.
Doch auch ein Defensive Spieler hat solch eine Leistung erbracht.
CB Desmond King überzeugte mit einer Interception, 1 FF und 1 TD.
Free Agent siginig Malcolm Smith konnte auch im 2. Spiel eine grandiose Leistung abrufen. Nach dem man im Spiel zuvor AFC Defensive Player of the Week einheimsen konnte, machte man mit 3 Sacks dort weiter wo man aufgehört hatte.
Endstand
35:14 für die Chargers aus L. A.
Man of the Match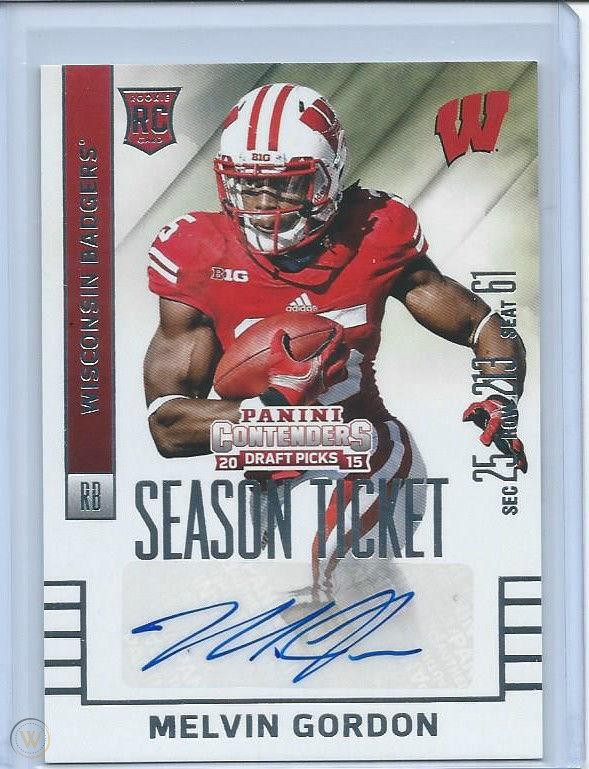 165 rushing yards / 4 TDs
Zuletzt von reggiebush15 am Mi Nov 06, 2019 2:00 pm bearbeitet; insgesamt 1-mal bearbeitet
_________________
____________________________________________
MOL Season IX
- (Carolina Panthers) - 13-3 -
(
NFC South Champs
)
------------------------------
MOL Season X
- (Los Angeles Chargers)- 15-1 -
Super Bowl X - Champs
(
AFC West Champs
)
------------------------------
MOL Season XI
- (Los Angeles Chargers) - 15-1-
(
AFC West Champs
) 
------------------------------
MOL Season XII -
(Kansas City Chiefs)

reggiebush15

Pro Bowler





Anzahl der Beiträge

: 453


Anmeldedatum

: 13.08.18


Ort

: Frankfurt am Main



GW zum Win, schöner Bericht

daumen1909

Pro Bowler





Anzahl der Beiträge

: 828


Anmeldedatum

: 16.01.17


Alter

: 47


Ort

: Dortmund



GW zum Sieg und weiter so


MooS

Pro Bowler





Anzahl der Beiträge

: 913


Anmeldedatum

: 28.12.15



---
Befugnisse in diesem Forum
Sie können in diesem Forum
nicht
antworten