Das AFC-West Duell zwischen den Denver Broncos und den Los Angeles Chargers fand in Week 5 der laufenden MOL Season statt. Während der amtierende MOL-Champ bisher mit 3-1 gut da stand, haben die Broncos aus Colorado noch paar Schwierigkeiten ihren Rhythmus zu finden. Ein Sieg wäre hier eigentlich Pflicht um nicht auf 2-3 abzurutschen.
Das Match war allerdings schnell entschieden, als die Chargers Defense QB Mullens das gesamte Match über das Leben schwer machte.
Mit dem konstanten Druck wurden die Broncos wohl überrascht, so dass sie nie richtig zu ihrem Spiel fanden.
Das Running Game über Melvin Gordon und Neuzugang Dalvin Cook konnte auch zu keinem Zeitpunkt aufgehalten werden. So zeichnete sich diese Niederlage sehr schnell ab.
Die 2nd-Stringer kamen schon mitte des 3.Quarters rein, doch auch hier konnte Mullens die Turnover nicht ausschalten. Es reichte zwar noch für Ergebniskosmetik durch ein TD, aber das war es dann auch schon.
Veteran QB Phillip Rivers musste so gesehen nichts machen. Es reichten 5 Passing Attempts bei denen 3 für 66 Yards und einen TD auf Mike Williams ankamen. Die Denver Defense zeigte in diesem Match leider kaum Leistung.
So rushte Melvin Gordon 165 Yards und führt somit die Liste der Runningbacks wieder an.
Neuzugang Dalvin Cook konnte mit 9 attempts für 54 Yards und 2 TD's sorgen. Dieses Duo sollte der Liga angst machen. Es schien als konnte sie niemand aufhalten.
Doch die Top Perfomance gilt der Defense.
Sie kontrollierten das Spiel zu jeder Zeit und sogar die 2nd Stringer sorgten für Aufruhr.
1st-Round Pick DE Joey Bosa konnte mit 3 Sacks überzeugen und ist weiterhin oben in der MOL Sack-Liste dabei.
Superstar Safety Derwin James konnte eine Interception abfangen und für ein TD returnen.
Auch Rookie Safety Nasir Adderley konnte mit einer Interception seinen Teil zum Sieg beitragen.
Doch der Man of the Match geht in dieser Woche ganz klar an einen Neuzugang.
Und zwar Free Agent signing Malcolm Smith. Der ehemalige Super Bowl MVP versucht in L.A. neu Fuß zu fassen und hatte direkt ein starkes Debut.
Endstand : 44 : 14 für die Bolts
Man of the Match :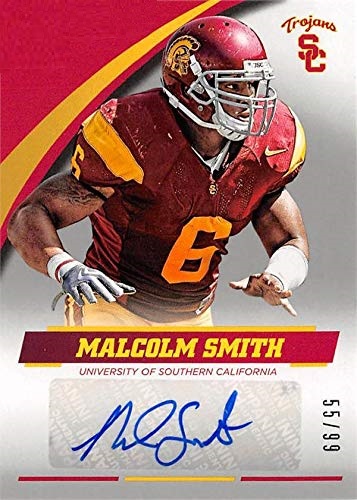 1 TD , 1 Int , 1 Sack , 1 Forced Fumble
_________________

reggiebush15

Pro Bowler





Anzahl der Beiträge

: 491


Anmeldedatum

: 13.08.18


Ort

: Frankfurt am Main




daumen1909

Pro Bowler





Anzahl der Beiträge

: 741


Anmeldedatum

: 16.01.17


Alter

: 48


Ort

: Dortmund




MooS

Pro Bowler





Anzahl der Beiträge

: 846


Anmeldedatum

: 28.12.15



---
Befugnisse in diesem Forum
Sie können in diesem Forum
nicht
antworten